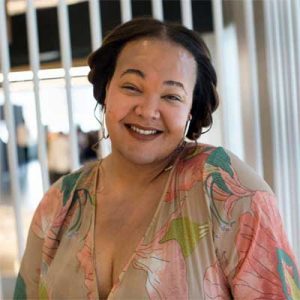 Diamond (Stylz) Collier
Black Transwomen Inc Executive Director
Protecting Black trans women isn't a slogan for Diamond Stylz—it's her life's work and passion. As a high schooler, she successfully sued Indianapolis Public Schools for the right to wear a gown to prom rather than a tuxedo and then went on to become the first openly trans woman to attend Jackson State University, an HBCU in Mississippi. Her experiences in college sadly included being the target of the kind of bigoted violence that continues to kill Black trans women in America at higher rates than other transgender and non-gender-conforming people. In response, Stylz doubled down on her activism and became the visible advocate for Black trans women that she is today. From producing the weekly podcast Marsha's Plate, where she and her co-hosts help to unpack Black trans people's experiences, to helming Black Transwomen Inc., a national nonprofit that supports Black trans women in need, Stylz is all about ensuring that this marginalized community isn't left behind in the larger Movement for Black Lives.